Insertion of a background image in cablabel S3, helps you to place the objects on a pre-printed label, and to have a better preview of final result.
To quickly insert an image :
1) The digital image sizes ratio must match with the label sizes ratio.
2) Then simply insert the image as background in « Stretched » position.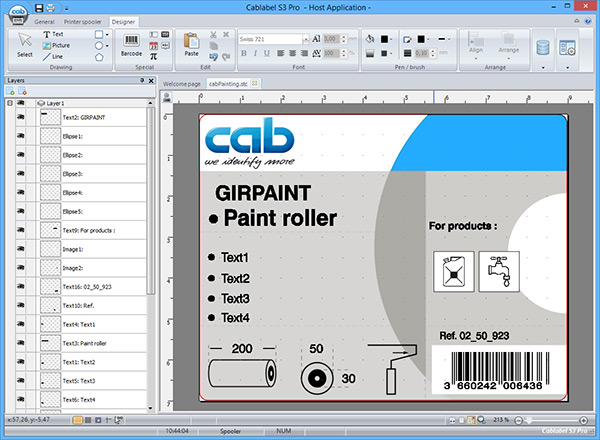 Warning : if both sizes ratios are different, the inserted image in label will be distorted.
This « cabPainting.stc » label is available in the samples folder provided with your version of cablabel S3 Lite and Pro.
To see the full description of steps or for a specific insertion in other positions, download the detailed guide: