You want to print a label on a double sided printer?
In this case, the label width needs to be defined as the double of the real width. First half of the label matches with the back (verso) of the label and the second half with the front (recto).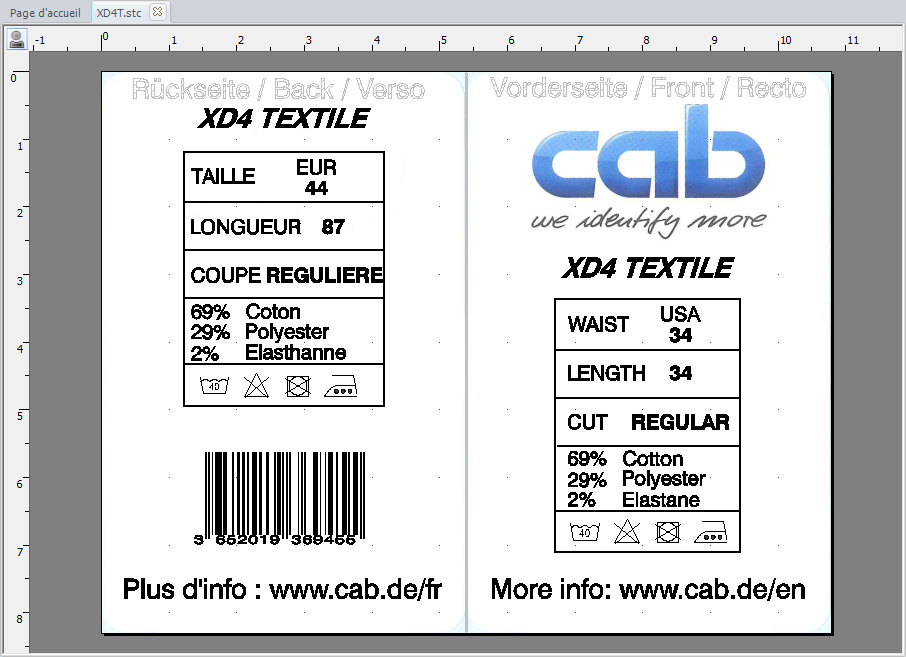 Notice: this « XD4T.stc » label is available in the samples folder provided with your version 1.1.0.2 of cablabel S3 Lite and Pro.
Download example file: