You will use cablabel S3 with a cab printer connected to USB? For this, you need first to :
Install or update your cablabel S3 version.
Connect the printer to computer with provided USB cable.
Switch on power of printer and wait the end of its Plug & Play installation.

Then, it is also necessary to configure the Windows driver :
Edit printer properties, in the list of « Devices and Printers » from Windows.
Uncheck the « Bidirectional support » of USB port from printer.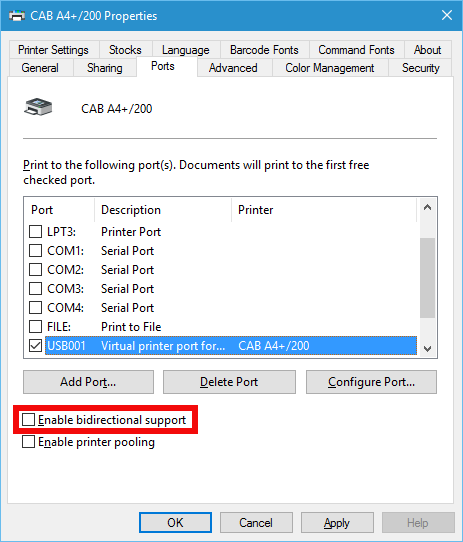 Notice : It is not necessary to uncheck the bidirectional of port in cablabel S3.
For more information or for an installation without cablabel S3, download the detailed guide :