You want to insert symbols according to the Globally Harmonized System of Classification and Labelling of Chemicals?
In this case, you can use the pictograms in PNG format, installed with cablabel S3 into the picture gallery at following location
C:\Users\Public\Documents\cab\stc\Gallery\GHS.
The « Complete » folder holds the pictograms already assembled.
The « Partial » folder holds each object separately, allowing you for example to build your own pictogram.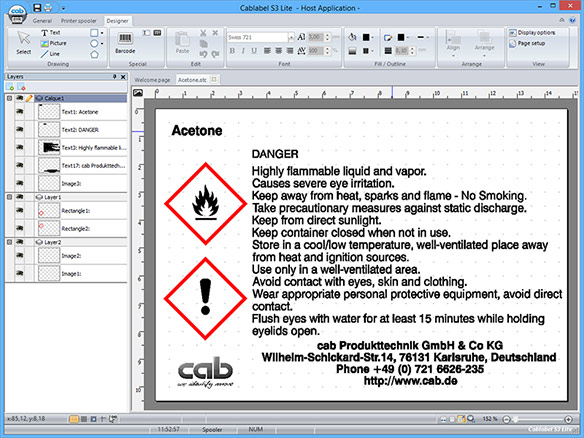 Notice: with the cablabel S3 Pro version, these pictograms are also provided in SVG vector format.
This "Acetone.stc" label is available in the samples folder provided with your version of cablabel S3 Lite and Pro.