This cablabel S3 version provides many improvements, especially with the possibility to insert special characters in a visual form. To access this new feature, just do a right click in an editable field of a text, a formula or a barcode.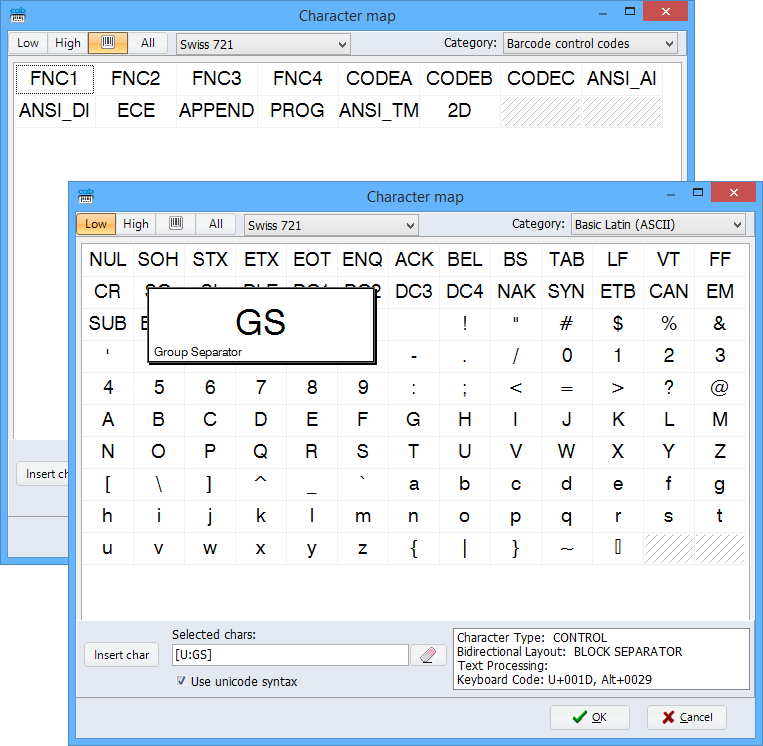 From this new character map, you can easily insert accented letters and symbols which are not available on your keyboard, or other non-printable characters like for example a carriage return, a group separator, as well as those used in barcodes.
Attention: Beginning with this version, Windows XP is no longer supported.
To update cablabel S3, download the Setup from our website, then start the install over your actual version: cab software
Download example file: