Allows you to insert different variable information of the driver or the computer into your label.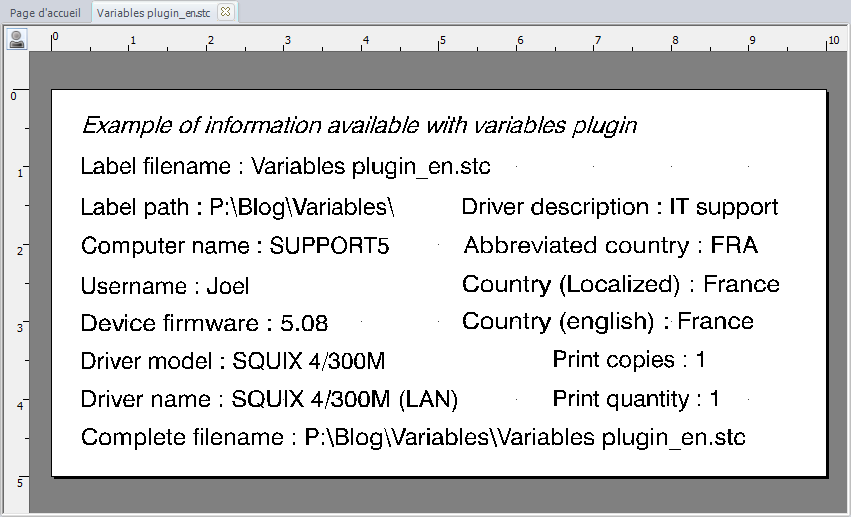 In order to use this function, you need:
1) To insert or to edit a text object.
2) Then to select the desired variables in the Datasource tab.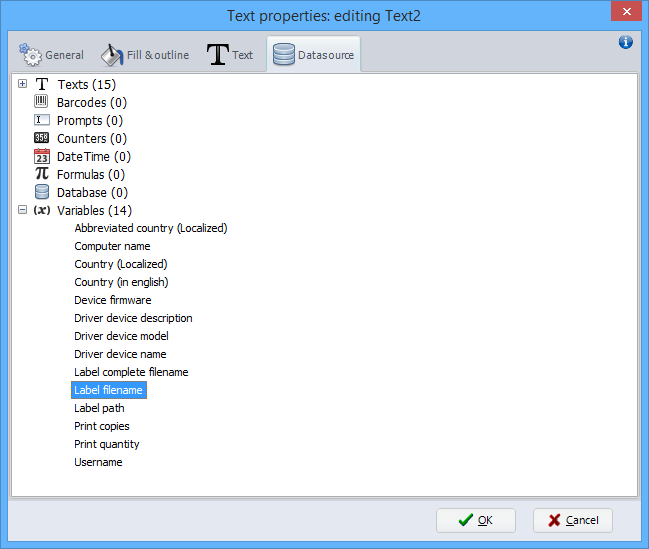 More information is also available in the operator's manual of software.
Download example file for cablabel S3 Pro: